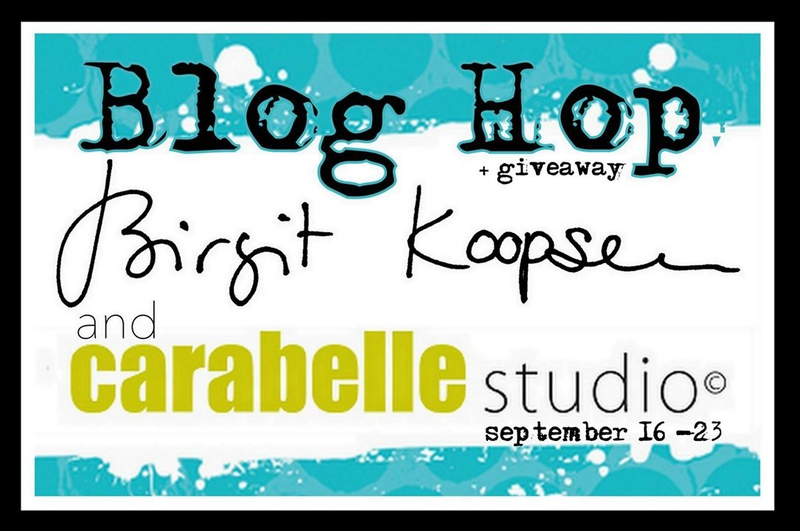 Bonjour et bienvenue sur le Blog Hop de Birgit Koopsen et Carabelle Studio
Comme vous l'avez sûrement appris, Birgit vient de sortir sa première collection de tampons Chez Carabelle Studio avec 6 planches dédiées au Mixed media.
Je fais partie des heureux élues qui ont testé ces planches en avant première et voici ma première réalisation avec ces superbes planches.
Hello and welcome to the « Birgit Koopsen and Carabelle Studio Blog Hop & Giveaway »!
As you may have heard Birgit recently released her first collection of 6 mixed-media stamp sets with Carabelle Studio.
I am happy to be one of the designers she picked to try out her designs and be part of this blog hop.
This is what I created using the following sets: (names + pictures of sets used)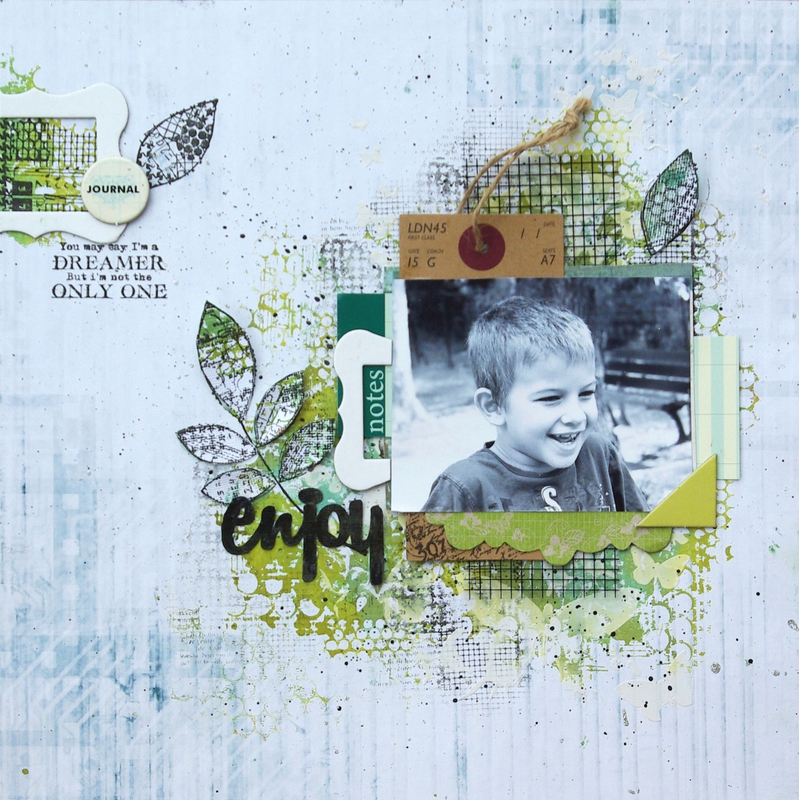 Si vous allez sur le blog de Birgit vous aurez des chances de gagner un cadeau, et pour multiplier vos chances de gagner vous pouvez visiter les blog de toutes les créatives choisies par Birgit, c'est l'occasion de découvrir différentes façon d'utiliser ces planches et un commentaire sous chaque réalisation des créatives vous donne une chance de plus de gagner.
Sympa non ?
If you hop over to Birgit's blog you will find a GIVEAWAY!! BUT… if you comment here too you will have another entry into her giveaway! And even better… if you leave a comment on all participating blogs you will have as many chances to win one of her stamp sets! How cool is that?!
So leave a comment on each of the listed blogs and on my blog, let us know how you like the stamps and the projects and what is your favorite stamp set and Birgit will randomly pick six lucky winners. You have time to comment until September 23, midnight CEST.
Here is the list of the participating blogs, make sure to check out all these amazing designers and their beautiful projects:
Voici la liste des participantes.
Birgit Koopsen (www.birgitkoopsen.nl)
Revlie Schuit (revlie.typepad.com)
Marsha Valk (marshavalk.wordpress.com)
Riikka Kovasin (paperiliitin.blogspot.com)
Janna Werner (www.jannawerner.de)
Lilith Eeckels (http://lilithandscrap.blogspot.com)
Loredana Bucaria (http://www.lovescraplife.typepad.com)
Magda Bolinska (http://mumkaa.blogspot.com)
Julie Fei-Fan Balzer (http://balzerdesigns.typepad.com)
Ana Bondu (http://www.lafievrescrappeuse.com)
Azoline (http://www.azoline-le-blog.com)
Chris Scrap (http://elisalaurane.canalblog.com)
Carabelle Studio (http://carabellestudio.typepad.com)
Les tampons sont maintenant en vente directement sur la boutique Cabarelle Studio.
Nous vous souhaitons bonne chance, et régalez vous les yeux chez les copines <3
And finally don't forget to check out all the fabulous stamp sets on the Carabelle website here (www.carabelle-studio.fr)!
Thank you for stopping by! Enjoy the rest of the Blog Hop, good luck and have a lovely day!